GATESHEAD CARS IS NOW LOCAL TAXIS!
Gateshead Cars is now part of the LOCAL TAXIS GROUP, one of the largest taxi providers in the area. This means that Gateshead Cars customers can now enjoy the same great service and value for money that they have come to expect, but with the added benefit of being able to book their taxis online or via the LOCAL TAXIS mobile app.
We are the leading provider of Taxi and Private Hire services in the North East, including Gateshead, Newcastle and the surrounding areas. Whether you need a ride to the airport or to the other side of town, we can take you there efficiently and safely. Our services are available 365 days a year, and our drivers are some of the best in the business – they're CRB vetted and have undergone extensive training to provide the highest level of service possible.
Passenger safety is always our top priority, and to that end, all of our vehicles are regularly inspected and maintained to ensure that they are up to safety standards. When you book a ride with Local Taxis you can rest assured that you will get to your destination comfortably and safely.
The ease and convenience of booking Local Taxis is incomparable!
Our mission is to make booking a taxi easy and seamless for our customers. We want to provide the best possible service whether you're travelling from Felling to Gateshead for some shopping, a trip to the hospital or catching a flight from Newcastle Airport. We have a wide selection of vehicles to choose from so you can find the perfect one to suit your needs. Our team is professional and courteous, and we will make sure you have a relaxing and enjoyable journey. Local Taxis Group is the best possible choice for your travel needs.
Download our FREE mobile app, call us on 01914778000, or book online now!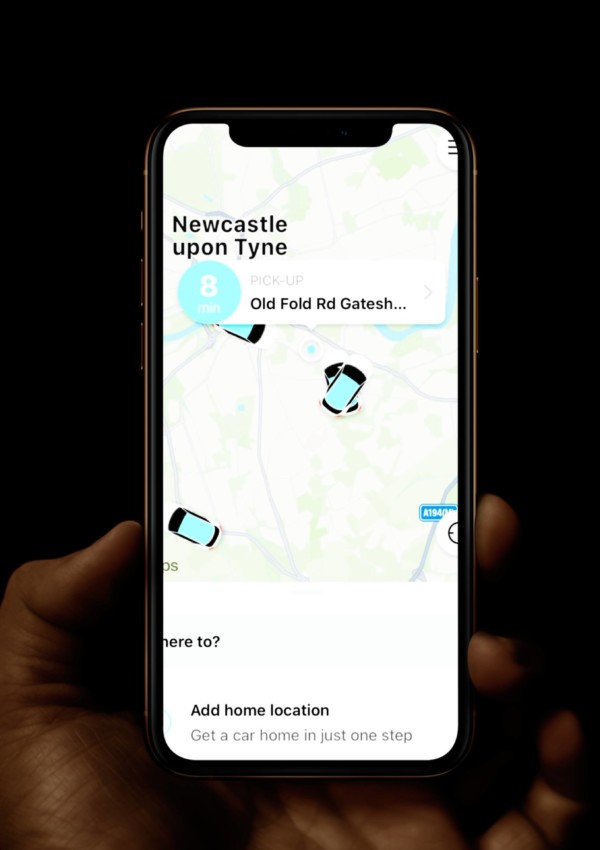 Our skilled and courteous drivers will transport you to your desired destination.
No matter what time of day it is, you can always count on Local Taxis for a quick and convenient taxi ride. Our 24/7 service offers you the ability to book a ride anytime, anywhere. Plus, our app makes it easy to track your car and driver details.
Whether you're looking for a quick pickup or easy payment options, we've got you covered.
We're the easiest way to get around Gateshead
Local Taxis offers professional service 24/7. We understand that sometimes you need a ride on short notice, and sometimes you need to plan your trip in advance. That's why we offer pre-booking and fixed fares so that you can take the worry out of getting around.
Call us now on 0191 477 8000 or download our app to book your ride today!
HANDY FIXED FARES
We offer our customers fixed rates for their journeys. This service makes it easy to budget for journeys, whether they are long or short. With Local Taxis, you can catch a flight at Newcastle Airport, head to the hospital, or just get from point A to point B without any hassle.
HOW TO BOOK USING OUR APP?
Our app offers a quick and easy way to book a Local Taxis car. You can see all of our cars in real-time, and you will be able to track your car's location on the map.
We want to make booking a taxi as easy for you as possible, so our app is available for both Android and iOS devices.
Click the button below to see how to use our app!
OUR REVIEWS
Thank you for using our service! Your feedback is much appreciated. We work hard to provide the best possible experience for our customers.