GET A TAXI WITH LOCAL TAXIS HIGHFIELD!
Are you trying to find a taxi in Highfield? You don't have to keep searching because Local Taxis is here to assist you! We have a simple and convenient way for you to book a taxi in Highfield using our user-friendly online booking system. Moreover, our drivers are not just polite, but they also have plenty of experience, ensuring your safety and that you'll arrive at your desired location on time. Don't wait any longer! Reserve your taxi in Highfield today!
HASSLE FREE BOOKING WITH LOCAL TAXIS HIGHFIELD!
Our main aim is to simplify the process of booking a taxi and offer our customers a smooth experience. Whether you're in Newcastle for leisure, on a business trip, or enjoying a night out, we want to make sure you can fully enjoy your time without any worries. We have a variety of vehicles available to suit your specific requirements, and our team is committed to providing you with professional and friendly service throughout your journey. Just sit back and relax while we take care of everything – you can trust Local Taxis Highfield to prioritize your safety and well-being.
Download our free mobile app, call us on 01914620060, or book online now!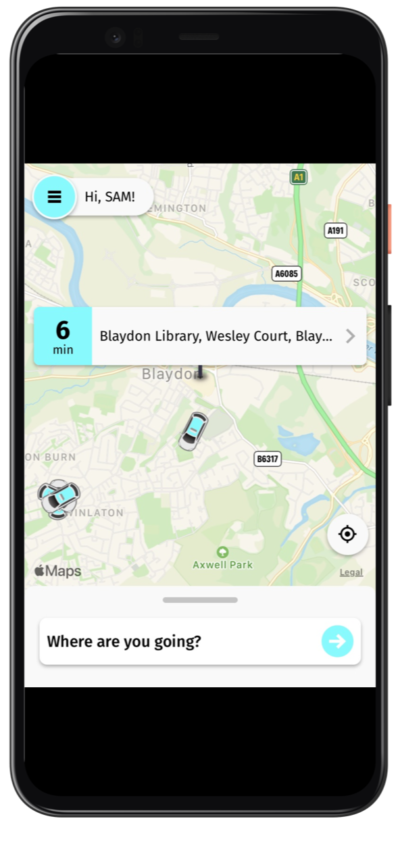 Our friendly and professional drivers will take you where you need to go
No matter what time of day it is, you can always count on Local Taxis Highfield for a quick and convenient taxi ride. We offer 24/7 service, so you can book a ride anytime, anywhere. Plus, our app makes it easy to track your car and driver details.
Whether you're looking for a quick pickup or easy payment options, we've got you covered.
We're the easiest way to get around Highfield
Local Taxis Highfield offers professional service 24/7. We understand that sometimes you need a ride on short notice, and sometimes you need to plan your trip in advance. That's why we offer pre-booking and fixed fares so that you can take the worry out of getting around.
Call us now on 0191 462 0060 or download our app to book your ride today!
HANDY FIXED FARES
We offer our customers fixed rates for their journeys. This service makes it easy to budget for journeys, whether they are long or short. With Local Taxis, you can catch a flight at Newcastle Airport, head to the hospital, or just get from point A to point B without any hassle.
HOW TO BOOK USING OUR APP?
Our app offers a quick and easy way to book a Local Taxis car. You can see all of our cars in real-time, and you will be able to track your car's location on the map.
We want to make booking a taxi as easy for you as possible, so our app is available for both Android and iOS devices.
Click the button below to see how to use our app!
OUR REVIEWS
Thank you for using our service! Your feedback is much appreciated. We work hard to provide the best possible experience for our customers.