If you're looking for a quick and convenient taxi in Prudhoe, look no further!
It's easy to book Local Taxis Prudhoe; online, by phone, or on your mobile through our quick and easy booking system. Not to mention, our professional and courteous drivers will make sure you have a safe and timely trip to your destination. So what are you waiting for? Book with Local Taxis Prudhoe today!
HASSLE FREE BOOKING WITH LOCAL TAXIS PRUDHOE!
If you're looking for a taxi in Prudhoe, look no further than Local Taxis Prudhoe! We offer a wide range of vehicles to choose from, and our team provides professional and courteous service throughout your journey. Relax and let us take care of you – you're in safe hands!
Download our free mobile app, call us on 01914620060, or book online now!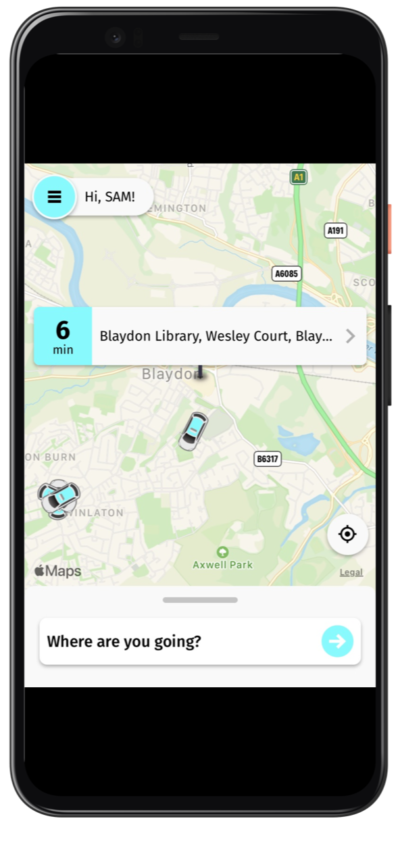 Local Taxis Prudhoe is the best option for a speedy and effortless taxi ride.
Our drivers are both friendly and professional, and they will take you to any desired destination. Our 24/7 service allows you to book a ride at any time, day or night. In addition, our app makes it simple to access your car and driver information.
No matter what your transportation needs are, Local Taxis Prudhoe is here to help.
We offer 24/7 service so that you can always find a ride when you need it. Pre-booking and fixed fares are available to make planning your trip easy.
Call us now on 0191 462 0060 or download our app to book your ride today!
HANDY FIXED FARES
With Local Taxis Prudhoe, you can count on a fixed fare for your ride. Whether you're going on a long or short journey, our service makes it easy to budget for your transportation. Catch a flight at Newcastle Airport, head to the hospital, or just get from point A to point B without any hassle.
WANT TO BOOK USING THE APP?
LT Taxis Prudhoe offers a quick and easy taxi booking service through our app. You can see all cars in real time and track your car's location on the map. Plus, our app is available on both Android and iOS devices!
So go ahead and give us a try next time you need a taxi!
LOOKING FOR A CHANGE IN YOUR CAREER?
Local Taxis Winlaton might be the perfect fit for you! We offer complete freedom and flexibility in regards to job hours and earnings. You get to control your own career, and we will even help you get started by leasing you a car and with your taxi licencing. Don't miss out on this amazing opportunity!
Thank you for using Local Taxis Prudhoe!
We are grateful for your feedback and always aim to provide the best experience for our customers.