Chopwell Local Taxis: Your Reliable Transportation Companion
If you ever happen to be in Chopwell and need a reliable and convenient taxi service, look no further than Local Taxis Chopwell. We've got you covered! With our user-friendly online booking system, you can easily reserve a taxi whenever you need one, without the stress of flagging one down or waiting on the roadside. Just enter your pick-up and drop-off locations, and we'll quickly send a taxi your way.
Download our app for a seamless experience
Take your taxi experience to the next level with Local Taxis Chopwell's app. Our app is designed to make booking and tracking your taxi as easy and convenient as possible.
With the app, you can track your taxi in real-time, so you know exactly when your taxi will arrive. You'll receive notifications on the status of your booking, so you'll always be informed about the status of your ride. Plus, you'll have all your past bookings at your fingertips, so you can easily access them whenever you need to.
The app is available for both iOS and Android devices, and it's free to download. Simply visit the App Store or Google Play Store, and download the app to your device. Then, create an account and start booking your taxis today.
In addition to real-time tracking and notifications, the app also features an easy-to-use booking system, so you can book your taxi with just a few clicks. You can also view and manage your past bookings, so you can keep track of all your rides.
Make your taxi experience as smooth and seamless as possible with Local Taxis Chopwell's app. Download it today and enjoy reliable transportation.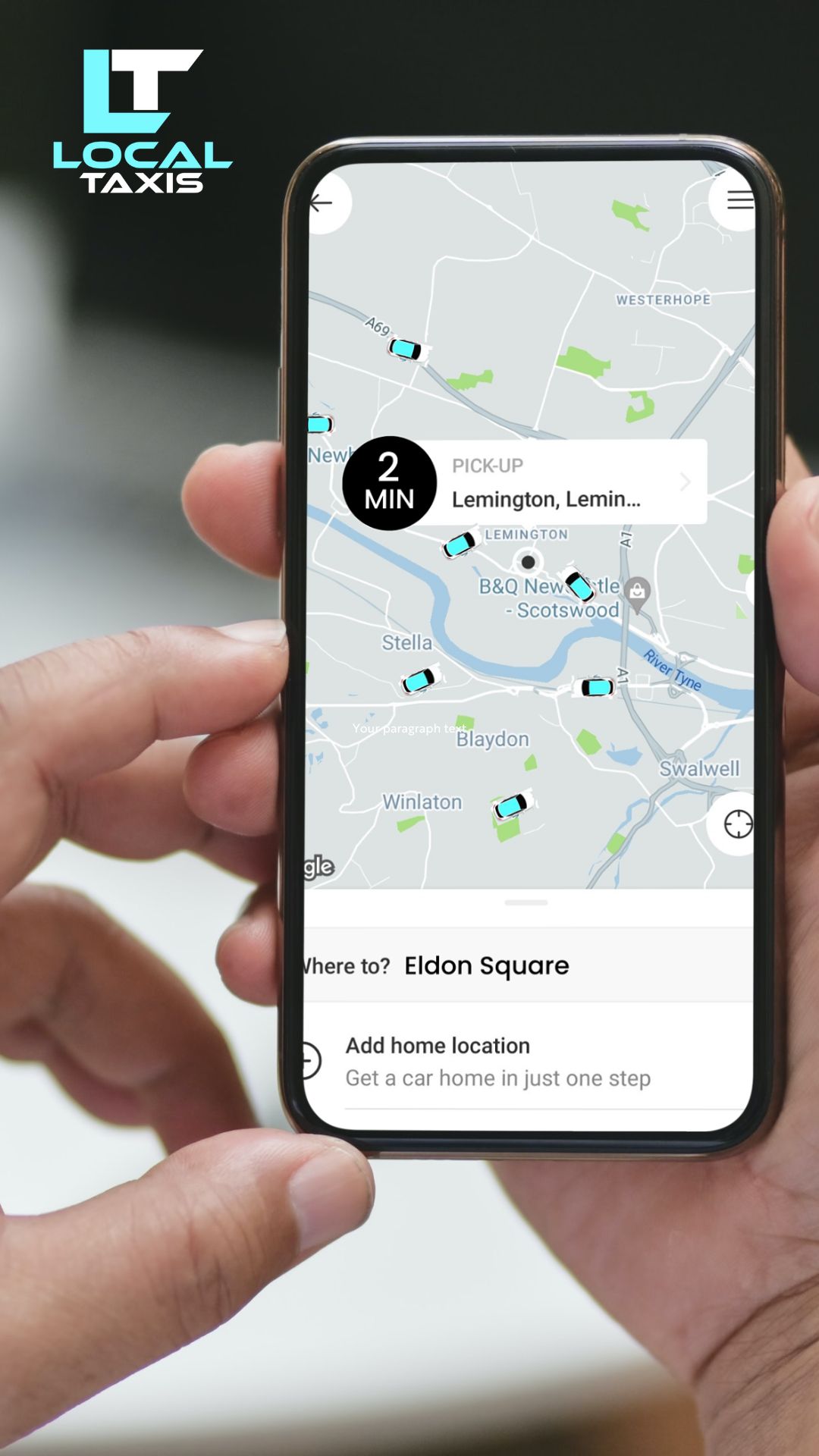 WANT TO BOOK USING THE APP?
Chopwell's LT Taxis provides a straightforward and efficient taxi reservation service via our mobile application. You have the convenience of viewing all available taxis in real-time and monitoring your booked taxi's location using a map. Additionally, our application is compatible with both Android and iOS devices!
Don't hesitate to choose us for your next taxi ride!
LOOKING FOR A CHANGE IN YOUR CAREER?
Local Taxis might be the perfect fit for you! We offer complete freedom and flexibility in regards to job hours and earnings. You get to control your own career, and we will even help you get started by leasing you a car and with your taxi licencing. Don't miss out on this amazing opportunity!
Thank you for using Local Taxis Chopwell!
We are grateful for your feedback and always aim to provide the best experience for our customers.